Apple AC Wall Plug Adapter Recall Program
Apple's AC Wall Plug Adapter Recall Program is valid for "wall plug adapters shipped from 2003 to 2015 with Mac and certain iOS devices, and were also included in the Apple World Travel Adapter Kit." The wall adapters created for  Continental Europe, Australia, New Zealand, Korea, Argentina and Brazil may suffer malfunction and shock people. This is quite the risk and Apple decided to recall all of these adapters.
How to recognize these adapters?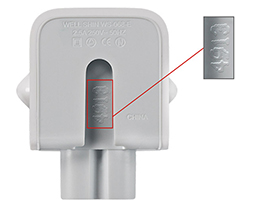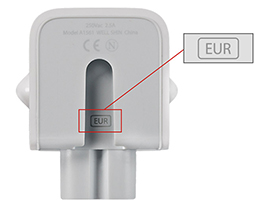 According to Apple : "An affected wall plug adapter has 4 or 5 characters or no characters on the inside slot where it attaches to an Apple power adapter. Redesigned adapters have a 3-letter regional code in the slot (EUR, KOR, AUS, ARG or BRA)."
How to get a new adapter?
Exchange your faulty adapter at your local Apple Store or an Authorized Apple Service Provider.
Contact Apple Support.